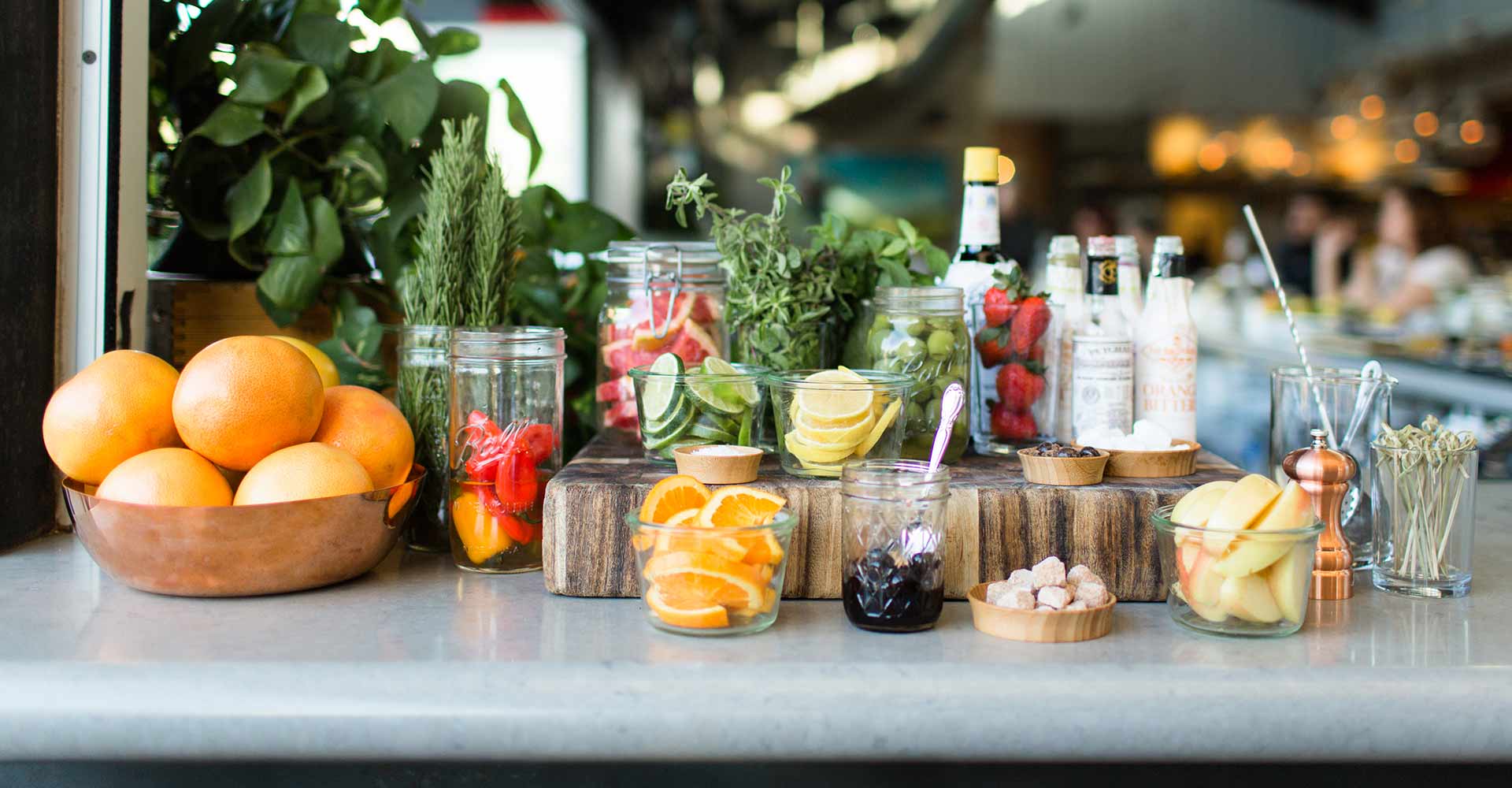 The Best Italian Restaurants in Miami
Italian cuisine is considered one of the most popular cuisines in the world. And pizza is recognized as the most popular dish on the planet. Such a stunning success of Italian cuisine is Italian cuisine is considered to be one of the world's most popular cuisines. And pizza is recognized as the most popular dish on the planet. Such a stunning success of Italian cuisine is quite understandable. The dishes of the "country of the boot" are delicious, hearty, simple, and healthy. However, they are not cooked equally well everywhere. Many pasta's and pizza's fans around the world visit the same restaurants for years. The thing is that Italian cuisine requires using only high-quality ingredients and strictly following the recipe. Many products can be found only in Italy itself, and replacing them with local analogs makes cooked dishes only variations on a theme, not a real feast of the soul and the stomach.
Italian cuisine in Miami
The first Italian restaurants and cafes in Miami appeared years ago. A lot of time has passed since then. Trends in the restaurant business have changed. Restaurants with traditional cuisine from many countries of the world began to appear in Miami. Today, it is not a problem to try Mexican, American, or Asian-style dishes for lunch or dinner. But Italian cuisine has not only retained its popularity, on the contrary, every year more and more establishments open in Miami where you can taste traditional Italian pasta, pizza, risotto, and, of course – lasagne.
In recent years, pizza and pasta have become in most cases associated with fast food. This sad fact can offend any Italian, for whom pizza and pasta are primarily a tradition rather than a way to have a quick and unbiased meal.
What should be a real Top Italian restaurant?
When choosing an Italian restaurant in Miami, gourmands should pay attention to the following important points.
Where do the ingredients come from?
In Italian cuisine, perhaps, more than in any other cuisine authenticity of ingredients is very important. Anyone visiting understands that the products used to prepare the dishes must be of high quality. But, unfortunately, quality alone is not enough to make a reference pizza or pasta. Many products must be only Italian and cannot be substituted for any other products. These products include flour for pasta and pizza, olive oil, tomatoes in their own juice for the sauce, and, of course, cheeses. This is not to say that products in Russia are bad.
It's just that Italian ingredients have the right "tone" of flavor, so necessary to create a true gastronomic masterpiece. For example, tomatoes from Tuscany are tomatoes from Tuscany. The conditions in which they grow are unique: soil, water, wind, temperature all affect the final taste of the product. It is simply impossible to replace and fake their taste. Italian cheeses are made according to ancient technologies, which recipes have been passed down by word of mouth for hundreds of years.

Therefore, if we want to get Italian dishes, and not a successful variation on a theme – the use of original ingredients is mandatory.
How are the dishes prepared?
The recipe for cooking is just as important as the right ingredients. Real pizza is only cooked in a wood-fired oven, not an oven. Pasta dough is always kneaded by hand. Deviations from the recipe lead to a dish that loses some of its special harmonies and becomes merely delicious, although it could be a masterpiece.
How long has the restaurant existed?
Certainly, there are many places with very high-quality food among the newly opened establishments. But restaurants that have existed for more than a year can offer a stable quality of dishes, thanks to which the institution stays afloat in conditions of rather stiff competition among Miami restaurants.
How to choose a good Italian restaurant in Miami?
A real Italian restaurant must combine several conditions at once, only then it can be considered truly Italian.
Of course, the kitchen is important. Both, qualities of cooking and variety of menu, and wine list are important. But the atmosphere and interior of the place are no less important. Cafes, osterias, and restaurants in Italy always have a charming warm atmosphere.
It is a prerequisite for any self-respecting Italian institution. Often cafes are run by families for whom the restaurant business is the business of several generations. Of course, in such a restaurant any visitor feels cozy and at home.
The interior can be anything – from a small trattoria for a couple of tables, to a luxurious restaurant with an exquisite palace interior. The main thing is that visitors feel a cozy and homely, warm atmosphere.
Italian cuisine: what does it taste like?
The taste of Italy can be described as bright, juicy, fragrant, and rich. A large number of aromatic herbs are used: tarragon, basil, rosemary, thyme, and oregano.
Olive oil also adds terrific flavor and softness to Italian dishes. Cheeses are an important component of many dishes. From aged parmesan to creamy burrata, from delicate mozzarella to tart gorgonzola, Italy truly has something to be proud of.
A lot of fresh vegetables are used in Italian cuisine, the most popular of which are tomatoes heated by the gentle Italian sun. They are added both fresh to salads and prepared from them sauces for pizza or lasagna.

And of course, the taste of Italy is the taste of wine. Sweetly bitter Limoncello, sparkling Prosecco, or soft white and red table wines. Every Italian dish has its flavor of wine that perfectly complements the bouquet of flavors and aromas.
Italian cuisine: a little bit of history
Italy unites 20 regions, most of which used to be independent states and united under a common flag only in the 19th century. Cuisines of the regions for a long time formed independently, so the dishes of northern and southern regions of Italy are significantly different.
The formation of the cuisine of the different regions was also once influenced by active navigation. From abroad merchant ships brought spices and new recipes for dishes, which later acquired a special national flavor.
Italian cuisine absorbed the best from every region: fresh seafood, fragrant meat, exquisite herbs, and delicious dough dishes that's what Italian cuisine is like today.
Popularity secrets of Italian cuisine
The real dishes of Italian cuisine are not only tasty but also healthy. Plenty of vegetables, olive oil, spices, fresh fish, and meat are excellent for health and perfectly appease your appetite.
So what are the qualities of Italian cuisine that helped it to occupy its rightful place on the gastronomic pedestal of the world? The answer is simple – the dishes of Italian cuisine are:
Delicious
A harmonious combination of quality products, the ingredients for which are grown in a favorable climate of the Mediterranean Sea, make the Italian cuisine a real fairy-tale of flavors.
Flavorful
In addition to taste, Italian dishes are also distinguished by their amazing aroma. Plenty of herbs, garlic, butter make every dish a real treat for the foodie.
Useful
Natural vegetables, fruits, and olive oil, with which Italian cuisine is rich, contain plenty of vitamins, which make for a balanced and healthy diet. Not in vain Italian women are considered some of the most beautiful women in the world.
Diet
Dishes made of durum wheat are considered quite dietary. Meat, fish, seafood, and vegetables help to stay slim even in old age. Among Italians, it is very rare to find someone who is obese.
Simple
Most dishes are prepared very simply and quickly, as long as the recipe and cooking technology are followed.
Versatile
Italian dishes are suitable for a celebration and a feast, as well as for an ordinary lunch or a cozy dinner with family and friends.