Best Miami Hotels
TOP-10 Hotels in Miami
---
Millionaires adore visiting Miami Beach – a resort that is bathed in sun, sea, and golden sand. Many people prefer to come here on spring break to lounge on perfectly clean beaches and take a dip in the blue of the Atlantic.
The line of tall palm trees stretches along the boardwalks, with tanned beauties rollerblading along with them. Add to that the warm, subtropical climate, and you'll understand why so many celebrities choose to settle in Miami Beach.
Millionaires style resort
You might meet some of them as you stroll through the designer boutiques on Lincoln Road. And if you can't afford it, you'll easily find more reasonably priced stores like Aventura Mall and CocoWalk in Miami Beach.
Miami Beach also boasts cultural attractions like the Art Deco neighborhood, home to the largest collection of Art Deco buildings in the world, including several colorful hotels on Ocean Drive.
Miami Beach Hotels
Miami Beach occupies several islands in Biscayne Bay, just across from Miami (where Miami Airport is located), and has a strong Latin American influence – you can see it in the local cuisine and the fun club life. You can choose to relax in any of Miami Beach's neighborhoods – North Beach, South Beach, or Mid Beach – the nearest bar with a Cuba libre (a rum and coke cocktail) is always a stone's throw away.
Besides, Miami hotels come in different categories as to accommodation options (standard hotel rooms, spacious apartments, family suites), and to serve guests (from the provision of beds at night and cleaning in the room to a personal concierge and full organization of leisure activities).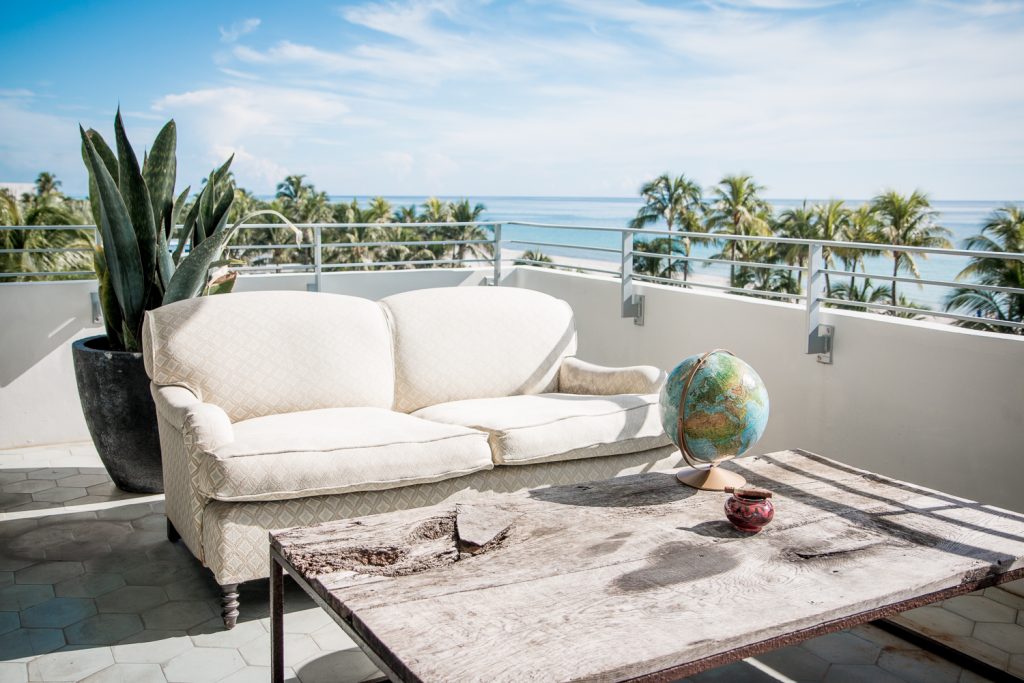 Soho Beach House Hotel
An excellent hotel for a romantic getaway from the hustle and bustle of everyday life. The cozy atmosphere helps you to immerse yourself in a relaxed state and enjoy the company of your loved one.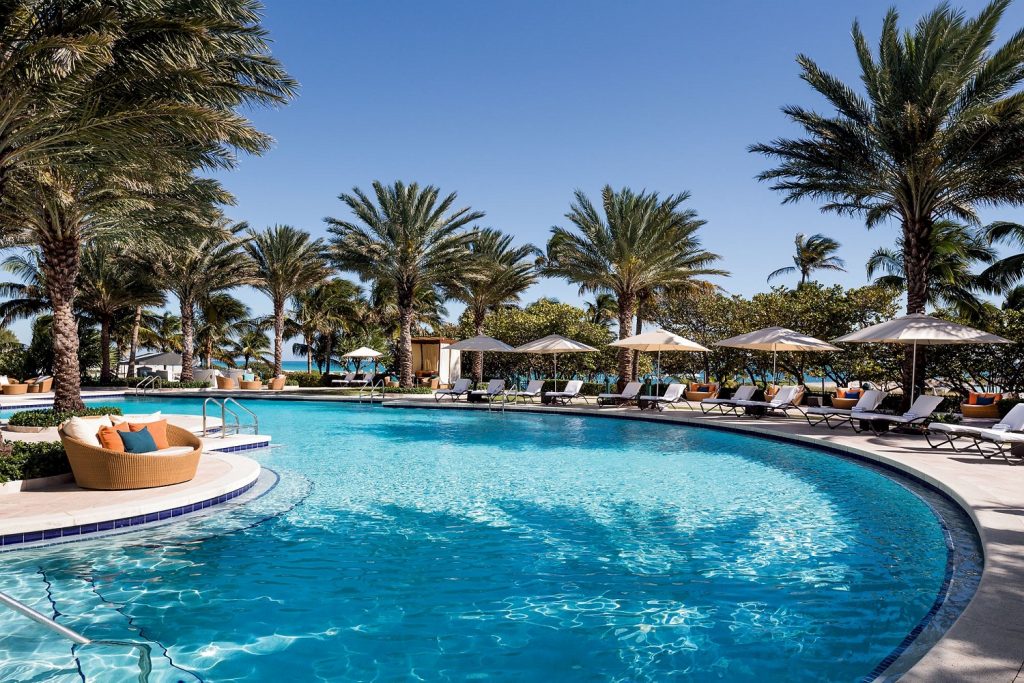 The Ritz-Carlton, South Beach
Flawlessly blending contemporary style with casual elegance, The Ritz-Carlton takes 5-star luxury to unreachable heights. So guests may want to linger longer at the cozy Artisan Beach House restaurant and quiet spa.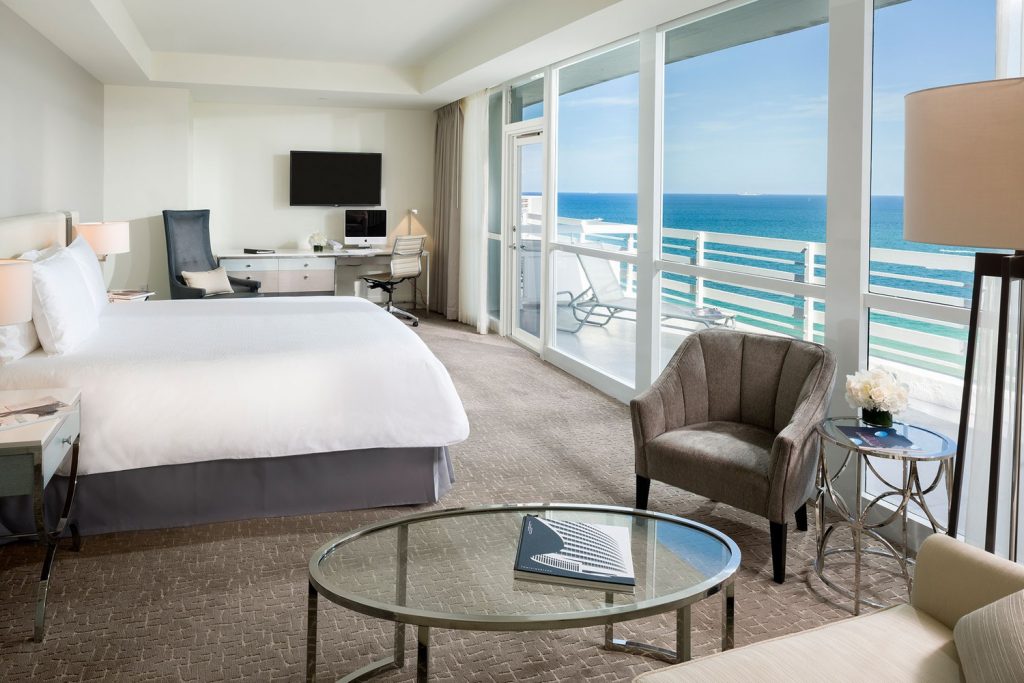 Fontainebleau Miami Beach
Fontainebleau is one of Miami's most titled and respected hotels, visited by every U. S. president starting with Eisenhower.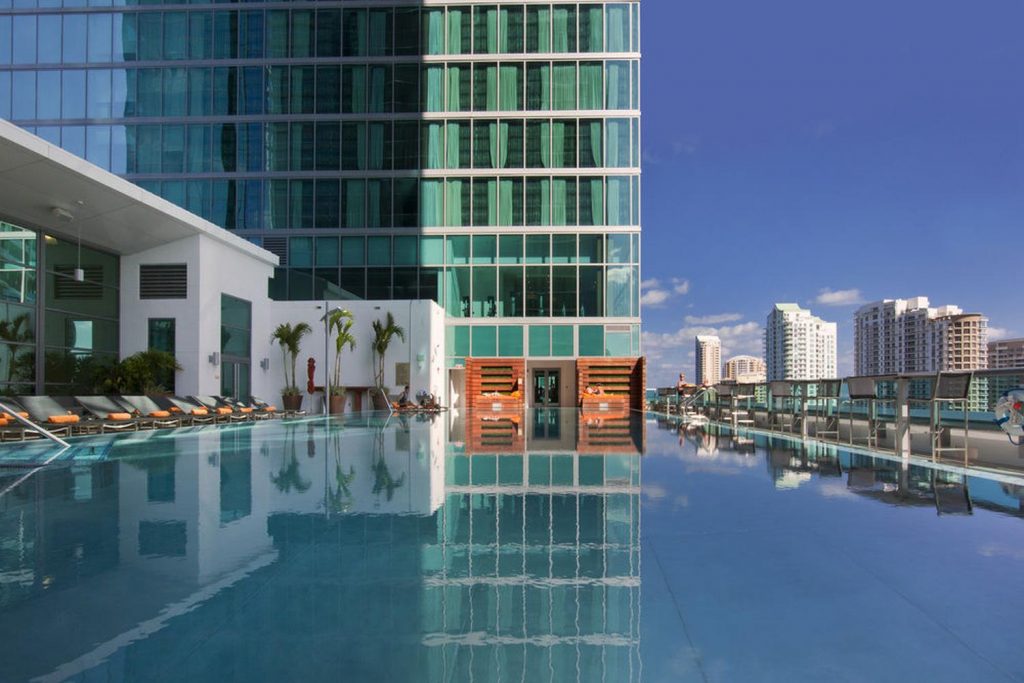 JW Marriott Marquis Miami
The JW Marriott Marquis Miami is notable for its modern rooms, amazing views, diverse lounge areas and great service.